Peru 2014
In July we visited Peru with the whole family for a missions/adventure trip.
We visited the Cusco area first, staying at a children's home called Hogar de Casa del Aguila. We got to meet some of the children and enjoy church there.
Next we traveled to Cusco city, exploring the ancient Inka capital with it's colonial architecture. Then as a special treat we took a day trip to see Machu Picchu, amazing!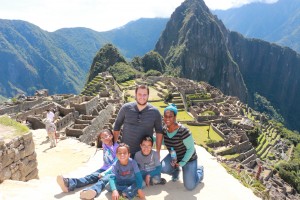 After spending a day in Lima in between flights, we completed the trip with a visit to Iquitos, in the middle of the Amazon rainforest. What an amazing time we had there, making close friends with a local pastor and his family. We sure got some good spanish practice in!